Clinical Biomarker Lead (m/f)
| | |
| --- | --- |
| Main focus: | Clinical Biomarker |
| Date posted: | 10.01.2021 |
| Location: | New York |
Position Summary
Position Summary: The Clinical Biomarker Lead will be responsible for implementing biomarker strategy and execution for assigned program(s) to support global clinical trials and clinical development. The Clinical Biomarker Lead will collaborate with Research/PreClinical and clinical development on planning and execution of translational biomarkers and inclusion of Biomarkers in clinical studies. The Clinical Biomarker Lead will manage work with CRO and/or collaborate with colleagues from Biomarker Labs to ensure fit-for-purpose validation of clinical biomarker assays prior to implementation and delivery of the clinical sample analysis. The Clinical Biomarker Lead serves as a key member of project teams, providing expert input to teams and guiding clinical development of novel biomarkers.
Main Responsibilities
Build and maintain biomarker plan

Collaborate with clinical and research teams to define overall biomarker strategies for programs and bring a deep understanding of relevant biomarker technologies and science to teams

Implement biomarker plan as part of the clinical synopsis and clinical protocol

Aid in writing technical reports and procedures as well as performing quality control on analytical data prior to the release of data to clinical and research teams
Writes/reviews biomarker components of clinical study protocols and biomarker sections in NDA;
Reviews biomarker data (quality oversight) and reports from quality and compliance perspectives

Help in design, execution and analysis of clinical biomarkers of target engagement, safety, pharmacodynamics, and efficacy.

Responsible to ensure assay labs complete appropriate development, qualification or validation studies in order to execute the clinical biomarker plan on time and with good quality for Oncology clinical biomarker assays

Manage outsourced biomarkers assays at external vendors

Contribute to the identification and selection of biomarker vendors and aid in building the strategy for the selection of those vendors

Participate in committees and work streams that support process and procedure for standardized language, biomarker usage, and data transfer and collection
Qualifications
PhD (with at least 7+ years pharmaceutical/biotechnology experience) in an oncology science, preferably with deep immune-oncology expertise
Proven track record of high-impact contributions to clinical trial biomarkers and endpoints, and regulated assay development and validation in support of early and late phase clinical trials
Experience with authoring and reviewing SOPs and Validation documents in support of a regulatory filing or review.
Experience in managing external collaborations, contract laboratories and timelines and budgets
Demonstrated scientific capability as evidenced by publications, research reports, and external presentations.
Effective verbal and written communication skills relating to colleagues and associates both inside and outside the corporation.
Flexibility to work on multiple projects as the portfolio evolves over time
What we offer
Strong team with dedicated and passionate employees
State of the art infrastructure
An excellent working atmosphere
Opportunities for personal development
Working in a multinational and multicultural environment
We offer a comprehensive package with competitive salary, paid holidays and sick leave, along with a full range of medical, dental/vision insurance and 401(K) plan. In addition, we offer a performance-related bonus payment and participation in our stock option compensation program.
Starting date: as soon as possible
Contact:
If you (m/f) are interested in this challenging position, please send your CV including a cover letter (summarizing your qualification and experiences) as well as your credentials to: talent@hookipapharma.com
For more information on HOOKIPA please visit www.hookipapharma.com
Contact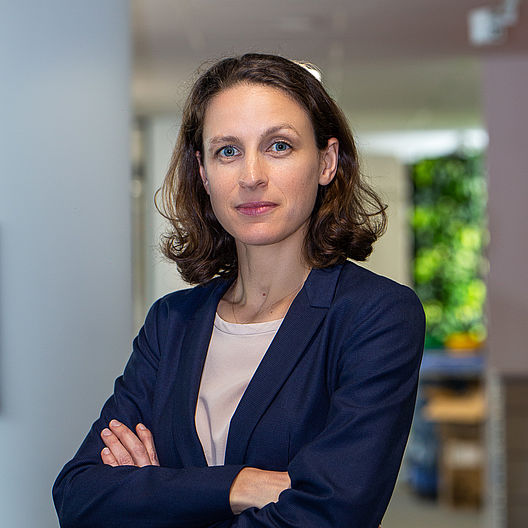 Gwenaelle Kerforn
Executive Director Human Resources