Senior Clinical Trial Manager (m/f)
| | |
| --- | --- |
| Date posted: | 10.22.2021 |
| Location: | New York |
Position Summary
We are looking for a Clinical Trial Manager with strong leadership, organizational, and communication skills to join our highly motivated and dedicated team at Hookipa Pharma; a New York City-based biotechnology company developing novel recombinant viral vector vaccines against cancer and infectious diseases.
Main Responsibilities
Responsible for the clinical operations and logistical aspects of assigned Phase I/II trial from start-up to close-out.
Lead a global cross-functional Clinical Trial Team (CTT), composed of internal and external team members.
Ensure that clinical trial deliverables are met according to timelines to achieve study goals, while meeting Good Clinical Practice (GCP) guidelines.
Identify issues and propose solutions. Proactively assess potential risks to the clinical study and propose mitigation plans.
Contribute to the development of clinical sections of regulatory documents such as: Investigators' Brochures, IND/NDA submission documents, responses to Health Authorities questions.
Management of Contract Research Organizations (CROs) supporting the clinical trial to ensure data integrity and quality.
Supervise CRO during study start-up, such as site initiation visit (SIV) meeting planning, case report form development for database, study drug supply design and ordering, and review study site contracts and budgets.
Develop site and CRA training materials of the protocol and present these at SIVs and Investigator meetings
Develop Protocol and Informed Consent Form documents / amendments in collaboration with cross-functional facilitation.
Provide review and input to the development of study start-up materials such as the clinical trial protocol, protocol amendment(s), Informed Consent Forms, Pharmacy Manual, Monitoring Plan, Laboratory Manual, and site training materials of the protocol.
Ensure CRF design adequately supports data collection in alignment with the protocol in collaboration with Data Management/Programming.
Collaborate with Study Medical Lead and KOLs to determine the medical and scientific needs, and apply them to the protocol and study logistics.
Monitor the study budget; review and approve study-related invoices.
Review site qualification reports and approve site selections.
Qualifications
PhD, MD, PharmD, or MS in life sciences
At least 5 years of experience of being a Clinical Trial Manager at a pharmaceutical company, or at a Clinical Research Organization (CRO).
Have at least 3 years of experience in early Phase I/II Dose Escalation and Dose Expansion clinical research trial.
Have knowledge of GCP, and basic understanding of clinical trial design, regulatory processes, and clinical drug development process.
Must have excellent oral and written communication skills, organization and tracking skills.
Strong leadership skill, with ability to influence, motivate, and lead.
Highly motivated individual, a self-starter with minimum oversight required to accomplish goals.
Knowledge of project management skills, capable of managing multiple activities with respect to priorities.
Good command of MS-Office (Outlook, Word, Excel, PowerPoint, Project)
Fluent in English, both spoken and written
Key Personal Attributes:
Adaptable / flexible (willing and able to adjust to multiple demands and shifting priorities; ability to meet day-to-day challenges with confidence and professionalism).
The ability to work cross-functionally is essential.
Excellent communication skills, oral and written, are required.
Strong knowledge of clinical research and the drug development process required.
Proven ability to work independently and in a team setting is essential.
High level of autonomy and motivation.
Quality focused and well organized.
Ability to handle multiple tasks and to prioritize.
Ability to synthesize the information, good presentation skills.
Excellent decision-making and problem-solving capabilities.
Capability to challenge decision and status quo.
Ability to anticipate and timely escalate issues and to define appropriate action plans.
What we offer
Strong team with dedicated and passionate employees
State of the art infrastructure
An excellent working atmosphere
Opportunities for personal development
Working in a multinational and multicultural environment
We offer a comprehensive package with competitive salary, paid holidays and sick leave, along with a full range of medical, dental/vision insurance and 401(K) plan. In addition, we offer a performance-related bonus payment and participation in our stock option compensation program.
Contact:
If you (m/f) are interested in this challenging position, please send your CV including a cover letter (summarizing your qualification and experiences) as well as your credentials to: talent@hookipapharma.com
For more information on HOOKIPA please visit www.hookipapharma.com
Contact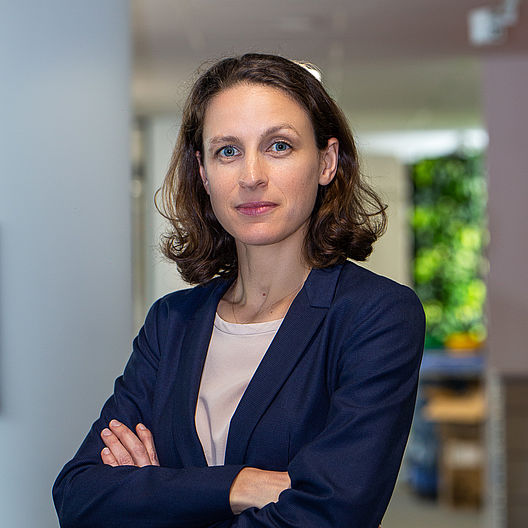 Gwenaelle Kerforn
Executive Director Human Resources