(Junior) Laboratory Technician – Preclinical & Analytical Development (m/f)
| | |
| --- | --- |
| Main focus: | focus formation assays (FFU) and ELISA assays |
| Date posted: | 12.02.2021 |
| Location: | Vienna |
Position Summary
We are looking for a highly motivated Lab Technician to join our team. The main focus of the Preclinical Analytical Development Department is to develop and perform (routine) assays for testing and characterization of our products. This position is primarily laboratory based.
Main Responsibilities
Mastering of routine analytical assays with high sample throughput
Data analysis and evaluation, monitoring of assays performance (trending), troubleshooting
Preparation and review of relevant documentation for all work processes according to quality standards
Development, optimization and routine performance of analytical assays (e.g. virus titer determination by chromogenic focus formation assays (FFU) and ELISA assays under BSL-2 conditions to support development of vaccine products)
Maintenance of laboratory equipment and stock keeping
Qualifications
MTA, BTA, Dipl. Ing. (FH) or B.Sc. in relevant field (e.g. Biology, Microbiology, Biotechnology)
Independent, well-organized and proactive work style
Open-minded and communicative team-player
Experience working in biopharmaceutical or biotechnology industry is of advantage
Experience with immunological, virological or molecular biological techniques
Experience with Quality systems (e.g. GMP; GLP) is an advantage
Able to work under time pressure on multiple projects
Fluent in written and oral English and German
What we offer
Strong and highly motivated team
State of the art infrastructure
An excellent working atmosphere
Opportunities for personal development
Working in a multinational and multicultural environment
We are required by Austrian law to post a minimum salary. The minimum monthly gross salary for this position is EUR 2.333,- (Junior Lab Technician) or EUR 2.523,- (Lab Technician) based on fulltime (40 hours per week) depending on experience and qualification salary can be negotiated. In addition, we offer a performance-related bonus payment and participation in our stock option compensation program.
Starting date: as soon as possible
Contact:
If you (m/f) are interested in this challenging position, please send your CV including cover letter and credentials to: talent@hookipapharma.com
For more information on HOOKIPA please visit www.hookipapharma.com
Contact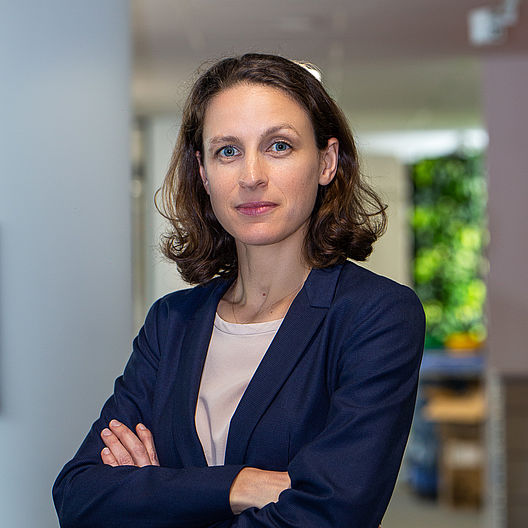 Gwenaelle Kerforn
Executive Director Human Resources