Senior Director - Supply Chain (m/f)
| | |
| --- | --- |
| Date posted: | 02.02.2021 |
| Location: | Vienna |
Position Summary
The Head of Supply chain is responsible for uninterrupted supply of our clinical studies and R&D operations. She/he oversees all purchasing processes with external vendors and owns the complete supply chain, end-to-end, for clinical and future commercial HOOKIPA products and all relevant business processes related to the global supply chain. The individual is in charge for the design and execution of effective demand/forecast planning and purchasing processes and oversees the execution of agreed supply plans. The head of supply chain is in charge for building a meaningful supply strategy balancing supply risks and costs.
Main Responsibilities
Design, implement and optimize HOOKIPA's clinical supply chain under consideration of future global commercial supply
Design, train and implement supply chain relevant business processes
Support R&D functions in all purchasing activities for goods and services, develop purchasing processes and policies and build an efficient purchasing and supply organization
Collaborate with clinical operations, external manufacturing, quality, finance, IT and Business development to build reliable processes, forecasts, demands and supply
Determine key supply chain and purchasing KPI's
Regularly update the executive management team and the R&D Project & Portfolio Management about the supply situation
Continuously analyze, optimize and steer the supply chain activities within HOOKIPA's vendors, and in particular, internal and external manufacturing and testing network
Identify supply deviations and proactively find solutions to manage the supply constraints in close cooperation with the production sites and internal teams
Act as the main point of contact for all communication concerning supply and purchasing topics for all internal teams (projects and departments)
Endorse responsibility for the coordination and consolidation of various projects for capacity increases as part of strategic initiatives.
Qualifications
Successfully completed university degree in Economics or Management
Minimum of 5 years of professional practical experience in the field of pharmaceutical Supply Chain Management.
Excellent communication skills and ability to clearly explain complex situations for all management levels.
Knowledge of pharmaceutical markets
Ability to develop supply chain concepts and steer their execution in an international and decentral environment.
Strong teamplayer
Hands on experience with supply chain management software (such as SAP MM, AP Modules, SAP Plant Maintenance, etc.)
Strong presentation skills and the capability to simplify the complex
Experience in working in global, intercultural environments
Excellent German and English language skills, written and oral
What we offer
Strong team with dedicated and passionate employees
State of the art infrastructure
An excellent working atmosphere
Opportunities for personal development
Working in a multinational and multicultural environment
For AT: We are required by Austrian law to post a minimum salary. The minimum monthly gross salary for this position is EUR 5.935,- based on fulltime (40 hours per week); depending on experience and qualification salary can be negotiated. In addition, we offer a performance-related bonus payment and participation in our stock option compensation program.
| | |
| --- | --- |
| Starting date: | 02.03.2021 |
Contact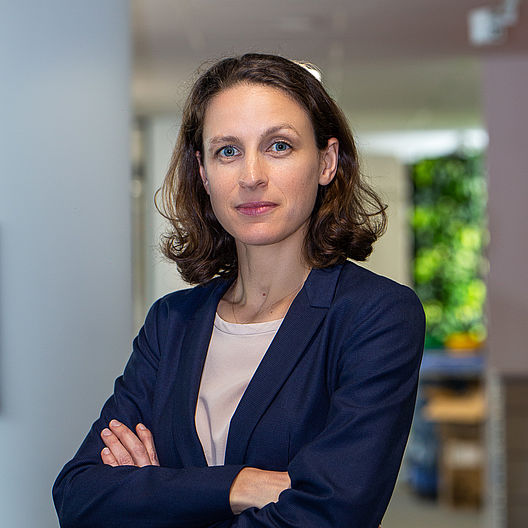 Gwenaelle Kerforn
Executive Director Human Resources