(Senior) Manager Communications (m/f)
| | |
| --- | --- |
| Main focus: | Communications |
| Date posted: | 04.30.2021 |
| Location: | Vienna |
Position Summary
The (Senior) Manager of Communications is the responsible person to ensure the Communications projects, recurring and unique, run smoothly and are well executed. The (Senior) Manager of Communications is able to run multiple projects simultaneously and is not easily flustered as new needs arise. He/she is skilled in influencing without direct authority (i.e., employees) and is comfortable managing external agencies to agreed deliverables. He/she has a strong attention to detail to ensure consistency with messaging and branding for both internal and external communications. He/she works closely with Finance and Legal to deliver quarterly and annual Reporting. The candidate is able to adjust to changing priorities and is sufficiently flexible to respond to new (sometimes rapidly emerging) communications needs.
Main Responsibilities
Overall project management and tactical execution of Communications Plan
Inter-disciplinary management of Communications and filing requirements for a publicly listed (NASDAQ) company
Driving and executing Internal Communications from CEO and Executive Team
Management of external social media
Owning and reinforcing corporate branding and messaging
Managing content & other updates on corporate (hookipapharma.com) website
Managing budget of Communications function, including interface with external Communications vendors
Qualifications
Prior communications experience, preferably involving a science-based enterprise;
Strong project management and organizational skills;
Strong oral and written communication abilities, in English and German
Problem-solving abilities and able to influence without authority
Work effectively both independently and in teams;
Self-starter and comfortable "speaking up" about challenges/opportunities;
Able to work with people of diverse backgrounds.
What we offer
Strong team with dedicated and passionate employees
State of the art infrastructure
An excellent working atmosphere
Opportunities for personal development
Working in a multinational and multicultural environment
We are required by Austrian law to post a minimum salary. The minimum monthly gross salary for this position is EUR 3.857,- based on fulltime (40 hours per week); depending on experience and qualification salary can be negotiated. In addition, we offer a performance-related bonus payment and participation in our stock option compensation program.
Contact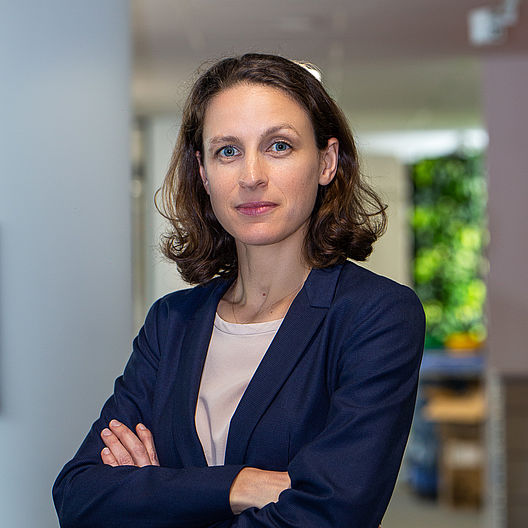 Gwenaelle Kerforn
Executive Director Human Resources